Alison and carl, wedding testimonials from United Kingdom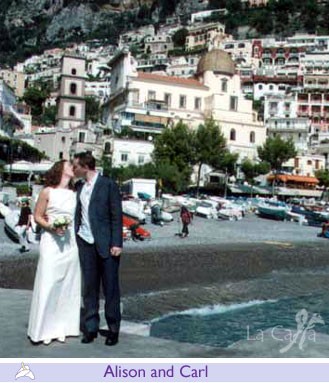 Dear Marianna & Laura,
Just a quick note to say thank you so much for our fantastic wedding - everything was just amazing!! I just wanted to let you know we appreciate all your help.
Everyone had a wonderful time! The restaurant was perfect!
Thank you also for returning our birth certificates etc - we received these on Friday.
Will be in touch again very soon.
Alison & Carl
PS We are hoping to come back to Positano for our first anniversary and will visit that beautiful restaurant