Anthony and Erin, wedding testimonials from Canada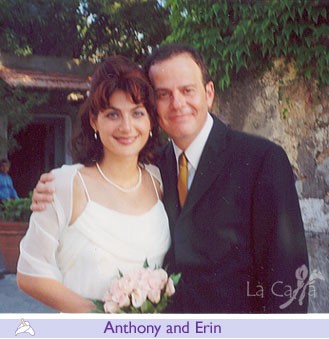 Dear Marianna and Laura,
thank you so much for the excellent job you did for Erin and me.
You did such a tremendous job in organizing everything for us that we were able to relax and enjoy our wonderful wedding day on the Amalfi Coast.
We will never forget this special day and the hard work you did for us.
Thank you once again and we look forward to receiving the video.
Best wishes,
Anthony and Erin Giallonardo