Entrance and escort arrangements
Pay attention to such important details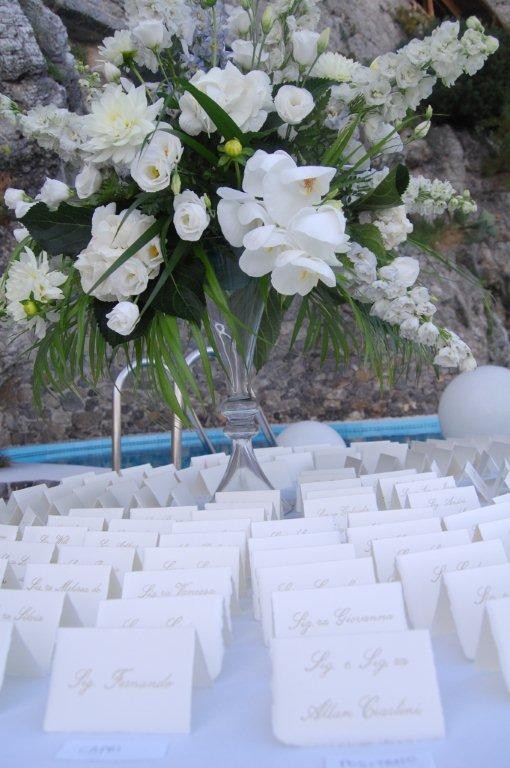 Entrance and escort arrangements
Pay attention to such important details

The entrance area is the first thing your guests see when they arrive at an event. It gives a clear idea of what is to come.
The escort table becomes important as a statement. You can have a traditional table with a big/small floral arrangement and classic place cards or something different. In this case you need to think how to make the "escort table" more original. Try to follow the theme of the wedding or take certain liberties. You could hang place cards on strings and tie them to an arbor of flowers. You could fashion unique place cards out of unusual materials such as metal or plastic, even handmade paper – so popular here on the Amalfi Coast, emboss or print place cards with symbols that are meaningful to you...the options are countless. Just think about what you like, it doesn't have to be done any way but your own.
Published on 31 Marzo 2015 by La Calla
No comments available on this page yet.
Express your opinion with a comment
Related Posts
Blog Categories