Bride and Groom, wedding testimonials from United States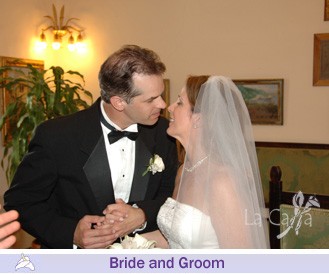 Hello Marianna,
On behalf of Peter and I, we would like to again express our sincere thanks to you (and Laura and Stephania) for making our wedding on June so wonderful and operating so smoothly. It went so well because of you and your teams expertise and the advance planning - both of which we greatly appreciate!
You were very kind and patient with me during the planning process, and provided me with all the right details for paperwork at consulate, and you went out of your way for us with the Prefect which we much appreciated.
Again - thank you - for all your hard work and it was a pleasure both to meet and to work with you!
All the best, Barb and Peter