Chris and Justine, wedding testimonials from Australia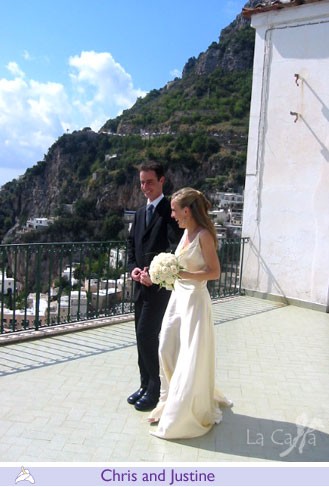 Dear Laura and Marianna,
Hello!!!
It has been a few months since our beautiful wedding in Positano and
we wanted to say hello, and give you some photos.
We has a beautiful day, and the wedding was everything you promised
it to be.Thank you very much for making the perfect day.
Chris and Justine