Ciaran and Jane, wedding testimonials from Ireland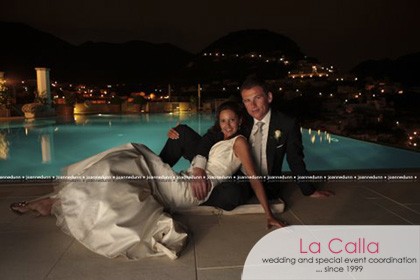 Hi Laura and Marianna,
Sorry we havent been in touch until now. Thank you so much for organising our Wedding, it was such an amazing day and everything went so easy and stress free. Laura was certainly right about how good Joanne is, she is definitely the best. Everything looked so beautiful and was beyond our expectations. The photographs are amazing, ill send some on to you from Ciarans address. Francescos flowers were so beautiful and Sabrina and Tonino were excellent. Thank you both for all your hard work, everybody loved every minute.
We met another few couples who are thinking of marrying on tht Amalfi Coast so we have passed on your details.Im sure we will meet again, as we did in Amalfi last week! We really love it there and Atrani.It was such a nice surprise to be back over there for the Regatta. Hope you are all well. chat soon xx
Jane and Ciaran