Daniel and Antonia, wedding testimonials from Canada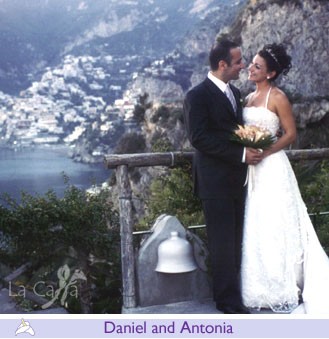 Hello Mariana, Laura,
From the bottom of our hearts, Antonia and I would like to sincerely thank you for the wonderful and invaluable help you provided us in Amalfi. The trip was a dream come true for Antonia and I, as well as our respective families. You were extremely helpful and generous.
We will make sure to drop by your offices the next time we're in Amalfi!
Vi ringraziamo mille volte.
Antonia & Daniel
Toronto, Canada