David and Kim, wedding testimonials from United States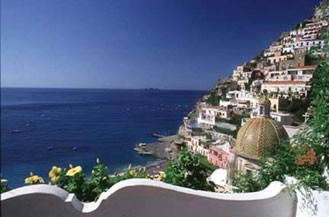 Hello Ladies. We made it home after the best time of our lives. It all feels like a dream everything was perfect I wish we could do it again. The honeymoon in Capri was great except the day we were supposed to leave the water was so rough the boats would not take us to Naples causing us to miss our flight and pushing the trip back a day. The Capri Palace is a fabulous hotel so being stuck wasn't too rough. We talked about music for the video and we would like a selection of Italian songs.
I miss emailing you everyday we had so much fun. Thank you from the bottom of my heart for everything. The wedding was better than anything I could have dreamed of. Everyone had such a fabulous time. Speak to you later.
Kim