Don and Joann, wedding testimonials from United States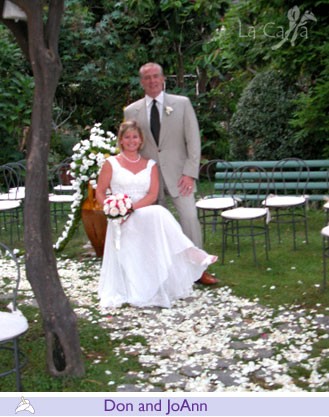 Laura and Marianna.
Hope that you are are doing well.
Laura how was your wedding. We were thinking about you and wishing you the very best.
Once again I want to say what a wonderful wedding we had because of you and your efforts, professionalism and attention to detail. You made our special day the best and all our dreams come true. All our guests are still talking about it.
I do remember that you were planning a trip to the states this year. Don and I want to assist you in the booking of hotels and reservations when you are here.
Please know that we appreciate all you did for us and want to help return the kindness to you and your husbands.
Let me know your plans.
Currently I am in Dubai for meetings.....and I am dreaming of Positano and Amalfi.
We hope to come back in the spring or early summer again.... .And we are beginning to plan a reunion party for our friends during the first week of October...in Positano.
Wishing you all the best,
Love
JoAnn and Don