Elena and Greg, wedding testimonials from United States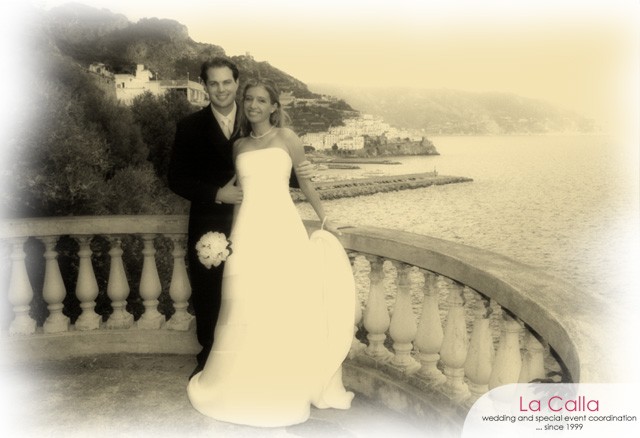 Dear Marianna & Laura,
Thank you for organizing an amazing wedding! It was like a fairy tale come true! The location was romantic, the service was impeccable, the decorations were heavenly, and the music was phenomenal (Where else can you get Italian, American, and Jewish music under the moonlight and over the sea!). Our friends and relatives are still talking about the ceremony and the reception.
We appreciate all your effort and understand that we would never been able to have such a great time without your help. You really went the extra mile for us and did all of the little things that made the wedding so personal and memorable. We're now recommending to all or our engaged friends to get married in Amalfi! We hope to see you on the Amalfi Coast again soon; its really one of the most beautiful places in the world. Please call us if you are going to be in New York.
Thank you again for your support and patience. If we can ever be a reference for you, please do not hesitate to give out our contact information.
Your friends, Elena and Greg