Hanesco and Lizzie Lory, wedding testimonials from Germany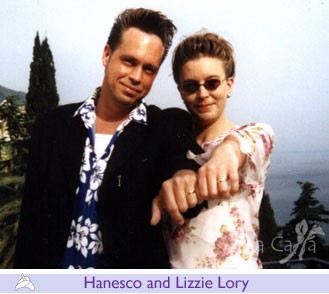 Dear Marianna and Laura,
We send you the best greetings from Germany and would like to say, that we are very grateful for your help and the way how you have done it.
We thank you not only for the job you do, but also for the very nice and reliable persons you are.
You have made possible our most beautyful day.
Moreover you gave us an impression of the italian way of life: The most important thing in life is not money, but the joy of life.
Salute la vita !!
We´d like to say: Thank you, thank you, thank you,.........
Hanesco + Lizze Lory
The DooWopper