John and Gail, wedding testimonials from Australia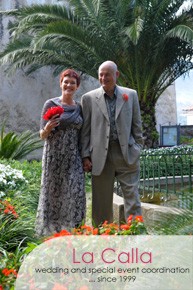 Hi Laura
I will write to you properly when we return to Australia and offer our very sincere and genuine thanks for organizing all the wedding matters.
Whilst in the grand scheme of things our little wedding was very small we had a truly wonderful day and it was more than we expected.
It was great fun and whilst it was low key it was just want we wanted.
If I can add my references to your service as I could not recommend your services highly enough, very quite and without any fuss.
You must let us know when your baby boy is born
Very many thanks again
John and Gail