Kary and Renč, wedding testimonials from United States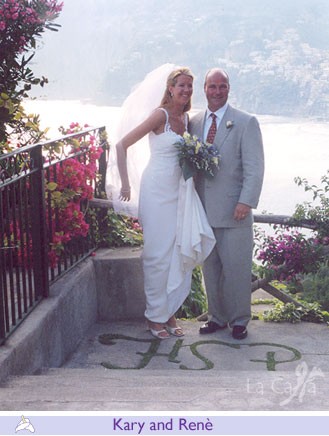 Dear Marianna e Laura,
thank you, thank you, thank you for a fantastic wedding. You two were absolutely wonderful, and our wedding was just like out of a movie. I wish I were there right now. We could never have pulled it off without your help. Every guest has said it was the best wedding they've ever been to (and some are tough customers to please). We have some pictures to send to you, which I will get out after the Anno Nuovo. Everything was just perfect. The boat ride from the San Pietro to Santa Caterina was the highlight. Rene and I will definitely be back some time for our anniversary.
We look forward to returning to your beautiful country, especially the breathtaking coast of Amalfi, and look forward to seeing you both again. Our new daughter, Ella, looks forward to meeting you, as well.
Love,
Kari and Rene