Lindsey and Greg, wedding testimonials from United States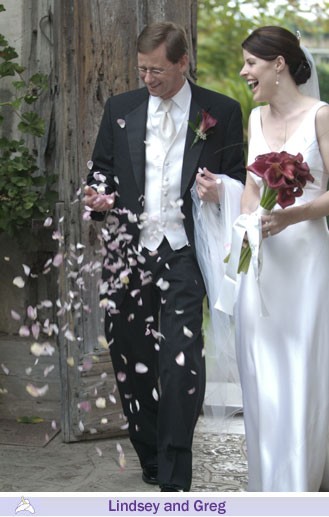 Hello Marianna, Laura and Stefania,
Greg and I just returned last night from beautiful Italy and are sad to be back in the normal routine! We had such a wonderful time the past two weeks and all of ours guests cannot stop telling us how wonderful our wedding was!!!
Thank you all because we could have never dreamt of something so beautiful and fun!
Our welcome dinner was more than we ever imagined.....a fun and relaxing boat ride to our restaurant and a fabulous dinner at La Tonnerella.
Our wedding day was terrific too and all of our vendors you suggested were terrific.
Overall, we were extremely pleased and happy to recommend your services to anyone you need!!
Lindsey & Greg