McLean and Donna, wedding testimonials from United States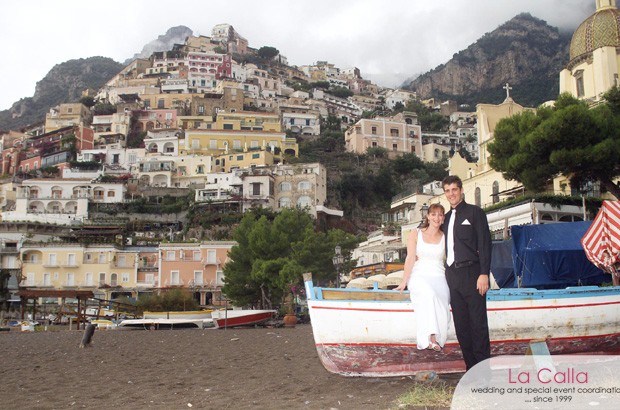 Hi Laura and Marianna,
Even though it has been many months since our wedding in Positano, we wanted to say thank you once again for helping us organize our beautiful day. The photos and Dvd are brilliant, and have allowed our family and friends the chance to experience our wedding day. Even though our wedding was very simple, with no guests, you helped us feel special on our day, and we are grateful for that.
Thank you!! We have enclosed a photo for you too!
Kind regards,
McLean & Donna