Olivia and Richard, wedding testimonials from Canada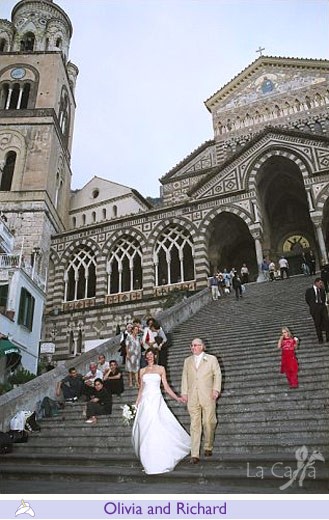 We are back now and settling into real life again - our time in Amalfi was absolutely wonderful, thanks to both of you. We plan on returning some day and hope that we can say hello to you and visit at that time.
Our photos turned out beautifully! I will send some to you by email when I can - I'm at work now and it isn't possible. We are doing a house renovation and don't always have internet access there, so it may take a few more days to send them to you, but I will!
Best Wishes
Olivia and Richard