Robert and Michelle, wedding testimonials from United States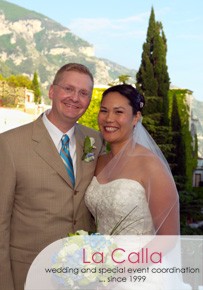 Dear Marianna and Laura,
We hope you all had a great summer. We just wanted to thank you again for everything you did to help make our wedding such a memorable event. It was great to work with you to plan all of the details and of course it was a relief to know you were there to make sure everything went smoothly on our wedding day.
We were so happy to have gotten married in Positano. We hope to return there again soon. We have attached a few pictures for you. Thank you again!
Best regards,
Michelle & Robert