Robin and Christine, wedding testimonials from United States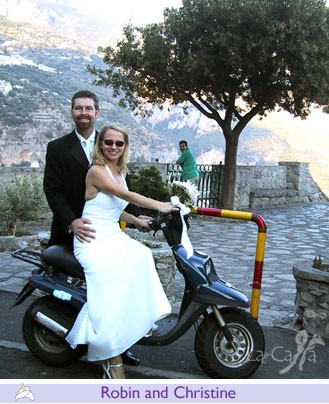 Hello Marianna and Laura!
I can't believe it's only been six months since we were in Positano getting married! You both did such a wonderful job and whenever I look at the video or pictures I know we would never have been married any other way!! At Christmas we were able to share the wedding video and pictures with our families. It was almost as though they were there! We have such wonderful memories of our trip there and the best part is that Italy is now the place for us to travel to for all our anniversaries! Thank you so much for taking care of all the little details! You two are the best!
Christine & Robin