Sigrun and Uwe, wedding testimonials from Germany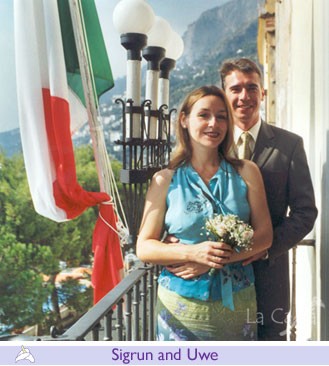 Dear Marianna, Laura and Sonia!
As promised an official "wedding photo" we liked the flag.
Many thanks for all the arrangements that made our wedding easy.
Did you add "marriage" as a keyword to your homepage? We will check!
Greetings from Germany
Sigrun and Uwe
P.S. The next Picture should follow in February, hopefully.