Simon and Catherine, wedding testimonials from United Kingdom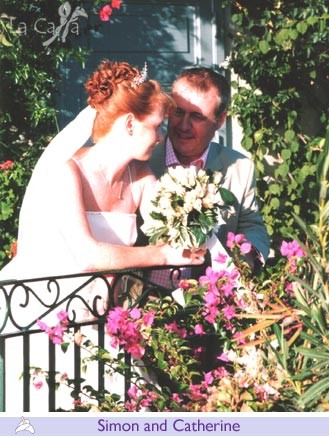 Marianna and Laura
Apologies for the delay in sending a note of thanks to you both for making our wedding the best day of our lives. It was such a wonderful day with a fantastic meal in Bucca di Bacco that I wish we could do it all over again!
I hope you are both well - we have settled back into work again but have started to look at coming back to Positano next year for our first anniversary!
The photographs are excellent - and there are so many!
In two weeks time we are having a big party for 200 people to celebrate the wedding so I am busy planning that at the moment!
Best wishes to you both.
Love from
Catherine and Simon