Simon and Monica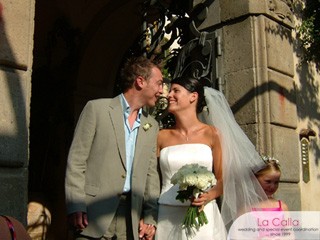 Dearest Marianna and Laura,
It's been nearly 2 months since our wedding day and I think about the day
all the time. It really was the most beautiful day ever and we both enjoyed every minute of it.
All our friends and family had the best time as well, which made the day even happier than it already was.
Positano is the perfect place to get married.
I must say that at the end of the day I was very sad for it to be over..but luckily we had a fantastic honeymoon as well!
Thanks so much for organizing this day for us it was a real pleasure working with you and no one could have done a better job.
I can't wait to get back to Positano and we hope to see you again when we do!
Lots and lots of love,
Monica and Simon