Soichiro and Aiko, wedding testimonials from Japan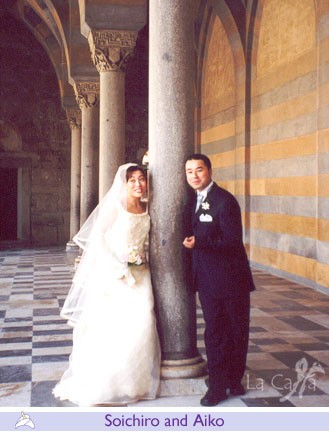 Dear La Calla,
We want to give a lot of 'Grazzie!' for you all, La Calla.
Though it was a few days but also greatful days for us in Amalfi, and never forget.
I'm appreciate that you have two friends in a far-east country, and heartly hope to see you again in near future.
Best Regards,
Soichiro Goto & Aiko Goto
17,Oct,2001