Stacey and Mark, wedding testimonials from United States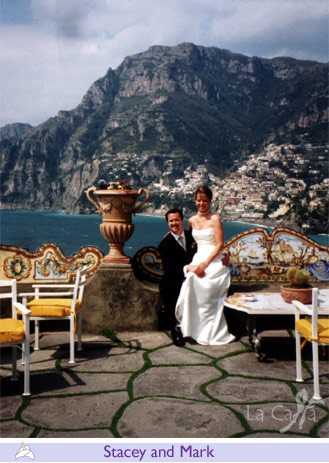 Dear Laura e Marianna,
Thank you so much for the excellent job you both did on planning our wedding. From the music to the flowers to the paperwork to the hair and makeup, you managed to cover every detail so that we were able to relax and enjoy our special day. The pictures the photographer took were stunning and the video really captured the beauty of Positano. We were treated more like friends than clients. Most importantly, thanks to both of you we were able to have fun! We will forever be grateful to you for make our wedding day such a special one.
We will be sure to recommend you to anyone who wishes to marry on the Amalfi Coast. Keep in touch and we hope to see you when we come back to celebrate our anniversary!
Best regards,
Stacey & Mark