Will and Sharon, wedding testimonials from Australia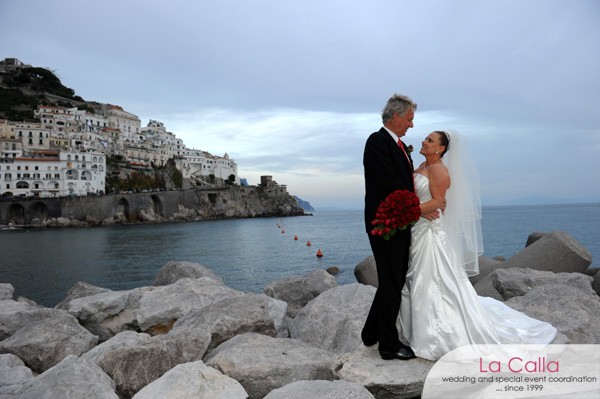 If you are considering getting married in Italy then you must consider the Amalfi Coast – one of the most beautiful places on the planet. And if you decide to get married there, you must use 'La Calla' for your wedding planning.
After being together for 25 years we decided to finally tie the knot and it was even more important than usual for it to be perfect. We were initially nervous about trying to organize this all the way from Australia and with guests and family coming from all parts of the world. Marianna and the team at La Calla were just superb. From the very first interaction they were attentive, responsive, filled with great ideas and suggestions and also willing to listen. A very rare combination. Not only did everything, all the way down to the smallest detail, go perfectly on the day itself, but Marianna and the team just made it an absolute joy to prepare for. And its not just the wedding planners who are important, but the suppliers they use like the florists, the cars, the make up and the hair. We found all of them to just be fantastic.
We also asked La Calla to organize a separate celebratory lunch a few days later and guess what? Another perfect day. Indeed, Marianna and the team become much more than your wedding planners.
We feel like we have made lifelong friends.