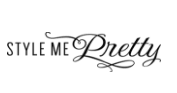 Maggio 02 , 2017
Last spring, my sister was engaged in Italy… and ever since she promised forever on the Amalfi Coast, I've been completely obsessed with visiting there.  Heightening my obsession ten-fold?  This breathtaking beauty of a day captured by Studio A+Q, which just so happens to be Italian perfection with sunny blue skies, stunning views and a bride and groom who are having a blast soaking it in.
From  the Bride… We always planned to have a small intimate wedding somewhere sunny, and following our engagement in Florence last year, Italy seemed like the obvious choice. After narrowing down our search to the Amalfi Coast region we visited a few venues and fell in love with the beautiful medieval watchtower-turned-restaurant Torre Normanna.
In particular we wanted to decide on our dream day then find a wedding planner to help make it happen, not choose a 'package wedding' from their popular venues. I spent a long time searching Pinterest for inspiration, finding the perfect flowers and décor which I then forwarded to our wedding planner.
Determined not to let a wedding abroad scupper any DIY plans, I got to work on light-weight projects which could be easily transported- bunting, napkin rings, order of service fans! The abundance of lemons on the Amalfi Coast meant we could also add little touches like a lemon-lined aisle, and limoncello favours at a relatively low cost. Keeping budget in mind I also overcame being unable to afford my dream Jenny Packham wedding dress by finding a local vintage dressmaker who designed and made my perfect dress for a fraction of the cost.