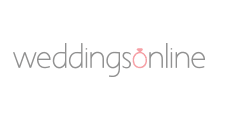 Maggio 02 , 2017
We got married in May in Ravello and had the most fabulous day. Thought I would share our experiences in the hope it will help others make up their mind to have as fabulous a day as we did in Ravello!
La Calla & the Ceremony:
We did get La Calla who are wedding planners to organise our legal and religious paperwork for us. This is a must given the language barrier and the importance of having it all correctly organised and the marriage legally recorded. Marianna & Laura in La Calla were excellent. They were very helpful in letting us know exactly what we needed to do and kept us completely informed throughout of receipt of required paperwork etc. We met Marianna in Ravello this year and she was extremely helpful and lovely.
La Calla arranged for Fr Don Jayaraj Arulappan to conduct our ceremony. We met Fr Don a couple of days before our wedding day to go through our mass booklet (which he had approved before they were printed, adding a few of his own touches). He was an extremely welcoming, genuine man who helped make our Wedding Ceremony incredibly special. Our Wedding ceremony was in Santa Maria a Gradillo church in Ravello. It is a very simple small church but lovely and extremely pretty once decorated with beautiful flowers (which it was!). Also it had fantastic acoustics for the music. My husband's Mum sang and it was a beautiful part of the ceremony.
by Italy B2B » Wed Aug 20, 2008 9:10 pm