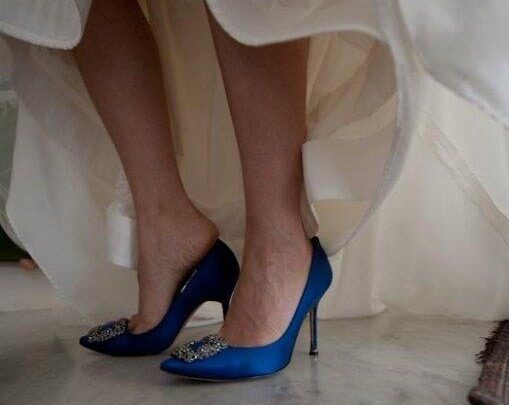 Settembre 30 , 2017
weddingplanner
High heel shoes, love or hate them!
Every woman has a very special relation with her shoes. Many of us are shoesaholic, we treat them as jewels and we go out shopping a new pair of shoes when we are sad or happy… we have always a reason to buy a new pair of shoes! Others think shoes are just something to cover their feet and, if possible, to walk comfortably.
We can find the same partition among brides, most of them want their wedding shoes to be simply stunning, others do not care about them as they will be covered by a long gown.
Btw, every woman knows that the way she walks, the way she looks at herself and and, of course, the way people look at her is completely different when you wear a heel eight…
This is the general rule but there is always an exception…in this case the exception is a wedding on the Amalfi coast. It doesn't matter if you get married in Ravello or Positano or in a small village of the Coast, you will be compelled to walk quite a lot and go up and down the stony alleys to get to your wedding venue.
This is why we always suggest our Brides and their female guests to bring with them an extra pair of shoes to easily walk from a place to another.
Maybe you can purchase an pair of sandals at one of the local shoemaker shops, they can personalize their creations according to your request and deliver your new pair of sandals in few hours.
You can choose among a wide selection of colored laces, stones, crystals and corals. They will satisfy both the fashionista and the girl next door.
Just one more tip…don't forget to put on your high heel shoes before walking along the aisle, everybody will look at you!