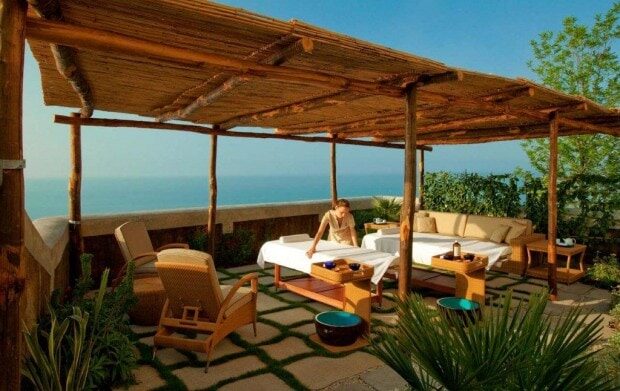 Settembre 29 , 2017
other
It's All About You…
 Planning a wedding is always very exciting but also very stressful – even more so,  if you are planning a destination wedding.  You will have so many things to think about: your flights, your luggage, packing the right clothing, special accommodations for an elderly aunt, activities for your guests and so on…
 For sure, you don't won't to look tired and stressed on the wedding day.  For this reason, we always suggest allowing yourself  few hours or a half day of warm cuddles as in a spa treatment.  If possible, plan to arrive on the Coast few days before the wedding, finalize the last minute details with your planner and vendors but save at least half a day for full relaxation.
 Plan a spa day with your special one or with your bridesmaids or just plan a relaxing massage for yourself.  It will make you feel good, radiant and ready to walk down the aisle with all your guests watching.
 Here on the Coast, many of the most beautiful hotels offer special spa treatments for couples, brides-to-be or the whole bridal party.   You don't need to be a guest at that specific hotel – to enjoy the use of their spa.  Outside guests are welcome to enjoy a unique experience and leave the stress behind you for few hours.