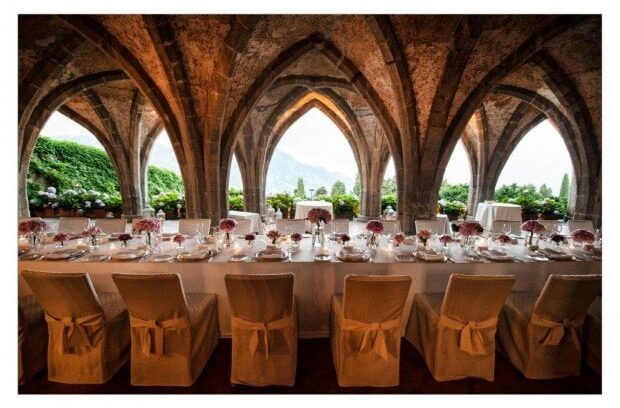 Settembre 29 , 2017
weddingdetails
Give your personal touch to make them special
The tablewear for the place settings and the decor of the table is a very personal choice.
In the Amalfi Coast local venues are used to provide glassware, china, table cloths and o on but, if the wedding venue doesn't have what the bride is looking for local suppliers can accommodate different requests. In case the Bride must use what's available at location of her event or, if she doesn't want to pay for such an extra service, we suggest to work to personalize the tables in some special ways.
Much can be achieved with lines, flowers and other extra items that the bride can contribute herself. A special graphic or calligraphic touch can add to the place cards or menus special touch.
The same applies to the chairs…the classic chairs maybe quite boring but that doesn't mean that there is no other choice.
A simpler solution is to use a bit of creativity to dress up the seating. Organza and raw silk chair covers are very common today. Tie some ribbons to the back of the seats for a bit of whimsy. Attach a floral bouquet to the seat back that guests are free to take as a gift or have special seat cushions made out of a beautiful fabric…you will see the magic.