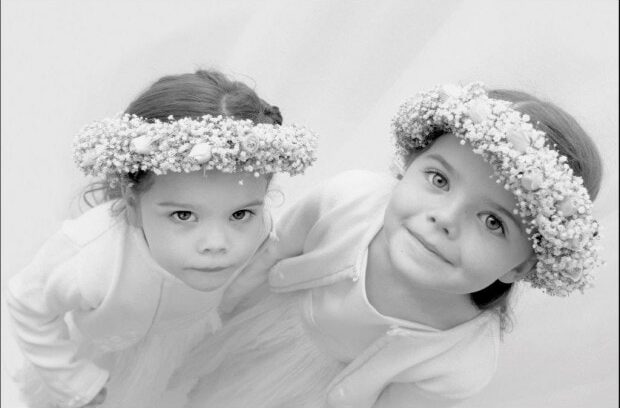 Settembre 29 , 2017
weddingdetails
How to include children in your special day.
Perhaps the only sight more sigh-inspiring than the first appearance of the bride at the wedding is the debut of an adorable flower-girl, walking down the aisle in her own white dress, haloed flowers, and sprinkling rose petals in the bride's path. Including children in weddings is a tradition that dates back thousands of years.
The concept of the flower girl was born during the Elizabethan era when wealthy families would import exotic flowers for young girls to carry down the aisle. Flower girls have also worn rings of flowers on their heads to symbolize both innocence and eternity.
Today, having children take part of a wedding has less to do with highlighting a woman's fertility or a family's wealth than with including loved ones of ages in a special day. It's common in European weddings for the entire bridal party to be composed of children. In the United States, depending on their ages and maturity levels, youngsters are often asked to fill one of several spots on the wedding day. A flower girl typically ranges from 3 to 8 years old. She directly precedes the bride in the processional, carrying a basket  of petals that she scatters down the aisle. A bride with a long train might also have two to four young children  as pages whose sole job is to maneuver the skirt.
Whatever their role, part of making  little girls feel comfortable is to give them something to wear or hold that has been specially made for them. A flower girl will feel a princess with a crown of flowers on her head.
Or she can hold a basket decorated with silk or real flowers that echo the bride's bouquet and filled with petals and herbs to be scattered ahead of the bride. A bride who is nervous about slipping on the petals might prefer that the flower girl simply march down the aisle, clad in a dress chosen just for her, clutching a tiny nosegay or pomander and tossing nothing more than smiles from side to side.