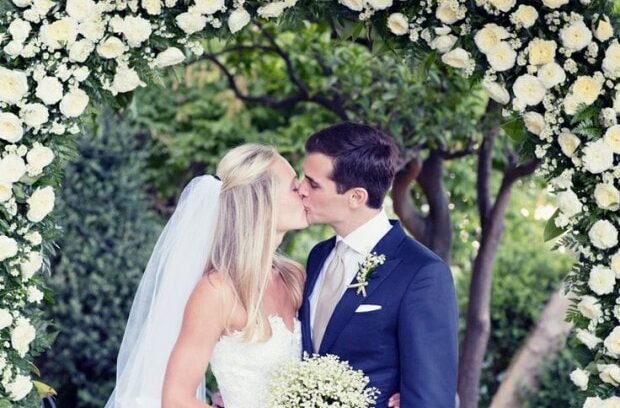 Settembre 29 , 2017
weddingvenues
Nature, wild or cultivated, is one of the finest decorations for a wedding. Unless will be held in a walled garden , it is important to delineate the open space. Dramatic settings can be overwhelming; by establishing a foreground intimate enough for the wedding party to feel cohesive, the view of mountains, the sea, or rolling farmland will hold the background.
A feature of the near landscape can be a focus – a magnificent tree, bower, or canopy can become an altar; stone walls and picturesque outbuildings are effective backdrops in the near distance. Those using a tent will have – literally – a blank canvas on which to lay out their theme.
At an outdoor wedding, nearly everything must be brought to the site, so the ceremony is usually minimally decorated.
The principal concern for an outdoor ceremony is how to ensure against the vagaries of weather. Even in a dry climate, the day can be uncomfortably hot. Rather than leaving guests to fan themselves, furnish them whit white umbrella, or pleated Chinese paper parasols to use as sunshades. Carlo and Carolina gave  guests straw hats!
Another hazard of the outdoors is poor acoustics; unless a wedding is very intimate, portable microphones are a necessity, set up where the bride and groom and officiant  will stand, and near the musicians.