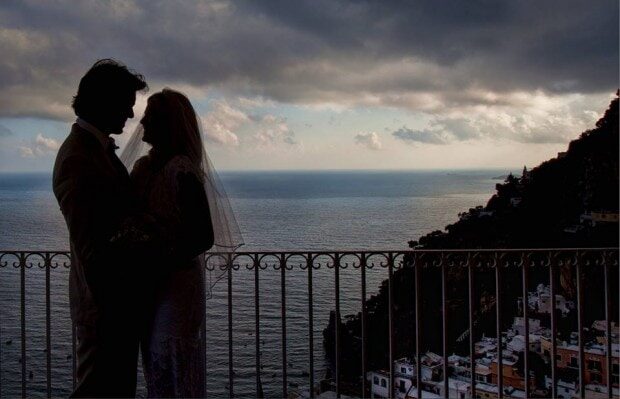 Settembre 29 , 2017
weddingplanner
Top 10 questions to ask to an Italian wedding planner
1. Will hiring a wedding planner be expensive?  A local wedding planner will actually save you money.  Certainly you can arrange the entire wedding yourself, long-distance or you can hire a local person, who can do all the leg work for you.  Find one person who knows what you want and can deliver it – or go on your own to find 20 and hope for the best.  Did you really get the best florist?  … the best musician? … the right location? …  Let a planner work with the local companies to save you money on every element.
2.  How many days prior to the wedding will we need to be in Italy?   If you are planning it on your own, allow for 30 days.   With the right planner, you can arrive three days in advance to just put your finishing touches on everything and make it your own.
3. When is the best time of year to get married on the Amalfi Coast?   There is no bad time of year to be on the coast.   The winters tend to be cool and rather cloudy so you may not want to consider   January, February and March.    April, May and June are magnificent.   The flowers are all in bloom, the days are warm and the nights are cool.    July and August are warm – and if you do choose the summer months, you should be sure to plan your events near the sea – or ON the sea, on an incredible yacht.  September and October and prime months in that the tourists are gone and the days are still beautifully warm and sunny. If you want to take advantage of very good rates November and December are an excellent choice.
4.  How far in advance do I need to book the hotels, venues, town hall, church, etc?   That varies greatly.  With the Amalfi Coast gaining in popularity, it is never too soon to book – especially if you have a specific date in mind.
5.  Can I have several events surrounding the wedding?   Absolutely.   Rehearsal diners on secluded beaches, ceremonies in secret gardens, wedding receptions in elegant hotels, after-parties in spectacular night clubs, dancing until dawn in ancient towers, post wedding brunches,  days of sailing in the Mediterranean…. the list is endless.
6.  Must all of the guests eat the same menu?   Naturally this depends on the number of guests and the various selections you want to offer.    Most locations will go out of their way to make you and your guests feel they have been treated as very special VIPs.
7. Can I arrange an open bar during the after dinner party?  Here on the Amalfi Coast, venues are quiet relaxed about serving whatever liquor you want from offering full bars, to offering limited or "light" bars or just offering individual drinks.  The choice is yours here.
8. Can I supply my own wine?
If you have a specific connection with a vineyard and want to use a specific wine, please let us know in advance so the proper connections and deliveries could be made in time.   Venues try their best to be accommodating and can most likely get you anything you want.  There is no way you can bring in your own alcohol, unless this has been organized far in advance.   In Italy, for wine, wholesale and retail prices are very similar.
9. I'd like to arrange a boat trip for my guest on the wedding day or during our stay on the Coast, will I get my money back in case of bed
weather conditions?  Vendors on the Amalfi Coast are very flexible.   If you book a fabulous day of yachting and the weather turns against you, you can certainly get a full refund of any deposits you have given.
10. Do I need to arrange a site inspection before make a final decision
regarding the wedding location?    You can make the site inspection – or you can hire a professional who will be your eyes on the Coast.   Your wedding planner should be in communication with you constantly about the venues… the menus…. the cakes available… the best hair stylist…. and the hundreds of other decisions that will need to be made.   Of course, if you have the time to visit, please do… but when you can't, we can do it all for you.