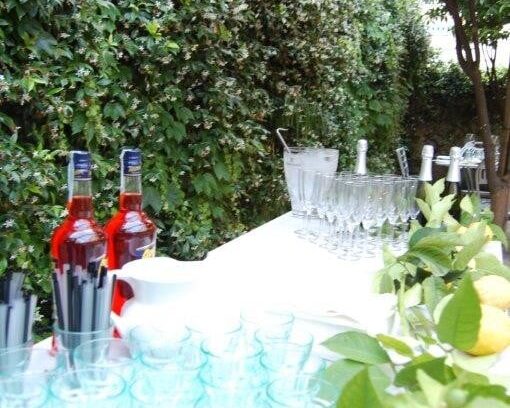 Settembre 29 , 2017
weddingdetails
A sunny memorable Day.
Having a summer wedding on the Amalfi coast might be too much for those not used to such hot weather… but some couples choose this destination specifically because of the weather.  Many brides dream of getting married on a bright, sunny day with a stunning view of the ocean in the background, so the Amalfi Coast is the perfect location.
For the groom and groomsmen, wearing dark suits in the early afternoon could be a nightmare.   A lightweight linen suit might be a good option for an informal wedding reception by the sea or in the countryside.
We often suggest setting the time of the ceremony as late as possible, just to avoid the hottest hours of the day. But, if you really want to have a very long, full day of celebration, you'll need to  find a way to keep your guests cool!!!
A lemon ice granita or a freshly made lemonade, served under a big canopy would be a nice welcome drink to refresh your guests awaiting the arrival of the bride.  Giving out small fans before the ceremony is another.
Here's a little bit of history…. Fans had been very popular gifts for engagements and weddings  since the seventeenth century.  They were often sent to relatives and friends by the bride, to  announce her engagement.  Nowadays, fans can add an old fashioned – yet very pretty and useful  touch to a modern wedding.