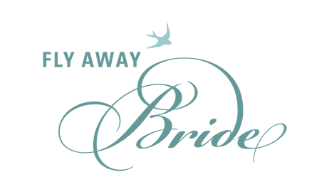 Maggio 02 , 2017
Our couple today, Shelli and Christopher, didn't get the idyllic blue skies and sun that usually go along with a destination wedding. In compensation though, they did get some very dramatic photos! But this is perhaps appropriate for a couple who chose their  wedding location because of a John Steinbeck essay entitled Positano.
Both Shelli and Christopher love traveling and it was actually on a road trip that they got together for the first time, years after they met in high school. When the planning was finally over, joined by twenty of the couple's family members and closest friends they journeyed across the ocean for a Positano destination wedding and an amazing holiday. When the wedding day came, torrential rain meant that the ceremony had to be moved indoors. However someone was smiling down on them because just as the ceremony ended, the clouds cleared- in time for some great photos with W. Scott Chester Photography. Read on for another very special reason that this couple think that rain is lucky on your wedding day!
Wedding Theme
Shelli and Christopher started out with a theme for their wedding: the colour scheme and style would be based on a Rand McNally Atlas from 1958. This would give day a retro travel feel and their base colours to work with would be red, aqua, green and mustard. Overall their decor had a nostalgic and whimsical flair which worked really well. They wanted their invitations to be brightly colored and to reflect traditional Positano style and map elements, so they ended up with the cheery complementary suite above, tied with blue and white baker's twine.
Wedding Style
Shelli's gorgeous tulle dress was from J Crew and she wore some vintage 1950's jewelry that had belonged to a great aunt. After the ceremony she changed into a BHLDN evening gown. Christopher wore a gingham shirt with a suit that also came from J Crew. In an intimate and personal touch, Shelli embroidered her groom's necktie with their wedding date and initials. Peonies, Shelli's favourite flower, featured mainly in her bouquet. These, along with some Sweet William, were purchased at a local florist. Family and friends helped to arrange them on the day, and added a few more sprigs picked in the grounds of the villa.
Ceremony and Reception
The ceremony was carried out in Italian and translated for the guests as they went along. Shelli and Christopher were married by the mayor of Positano, who presented them with an Italian hand-painted tile as a commemoration afterwards. The reception venue was the villa garden where the couple had been staying, overlooking the Positano cliffs and Amalfi coast. The outdoor picnic that had been planned was moved indoors in case the rain reappeared, but this ended up working really well- the picnic details like the vintage quilts and gingham wrapped silverware ended up making the indoor party even more whimsical and cheerful. The couple had decided on bottles of Limoncello as guest favors which they labeled themselves with letterpress embellishments and vintage stamps. For the reception meal of course they had an Italian assortment of dishes- ravioli ricotta with spinach and mushroom sauce, grilled chicken, pasta with shellfish, swordfish and eggplant. The cake was a traditional Italian lemon and vanilla one. Yum.
Rain
And for those who have rain on their wedding day- it will happen to some- take heart from Shelli and Christopher, who think it is the luckiest thing that can happen. Nine months to the exact date of their wedding, their daughter Lumen was born! What a great story (and what a pretty girl's name). Thanks so much to W. Scott Chester for sharing these gorgeous images with us.