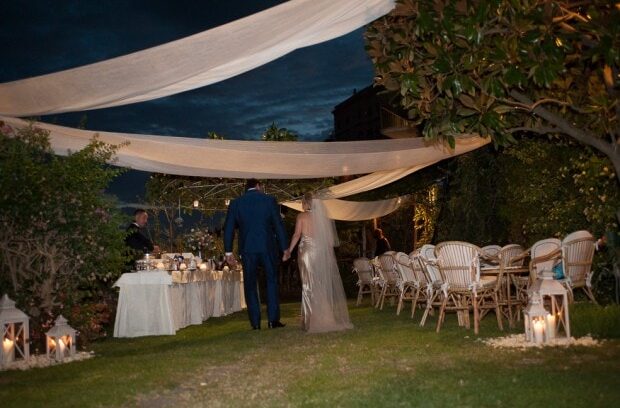 Settembre 29 , 2017
weddingvenues
The magic of fabric
it happens quite often that, after you choose the venue for your wedding reception, you feel you want to transform it to reflect your vision. Anything is possible…a room can be completely transformed even if you are on a budget.
For example, if you want to change an existing room in a hotel simply because it's a dull or there are aspects to it that need camouflaging, all you need is a little of creativity.
Realizing that anything can be hidden or added , consider the use of screens and other boundaries such as foliage, platform, fabrics, or new carpeting, or even putting down a new floor to realize your vision.
Fabric can work miracles. Hang, drape, and swag your way into a new room. Flair is what is important here, and flair can be stymied by preconceived notions of what can't be done.
Seeing what can be achieved with a little of creativity, you will be inspired to view any venue for your event a bit differently, not as a static given but as a backdrop with all potential to help you effect your vision.